Cops shoot, kill man in Broome domestic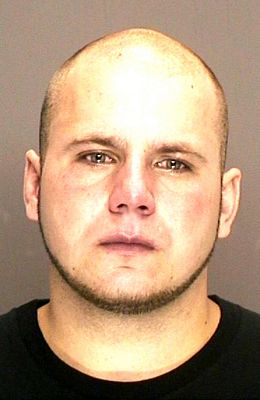 Police shot and killed a man in the Town of Broome after he shot first early Sunday morning.
Dying by gunfire was Richard Weldon, 27, who was shot after officers tried to persuade him to put down his gun.
State Police Major William Sprague gave the following account:
The Schoharie County Sheriff's Office received a 911 call at 1:21am Sunday that a domestic dispute in Broome involved a man with a gun.
Troopers, Sheriff's deputies and Department of Environmental Conservation police responded to the residence near Livingstonville.
When they arrived, the found Mr. Weldon in a car with his girl friend. The car was parked outside an occupied residence.
Police encouraged Mr. Weldon to exit the car and saw that he had a shotgun, later determined to be loaded.
Officers spoke with Mr. Weldon, encouraging him to put down the gun.
Mr. Weldon called out that he wanted police to "shoot him, kill him," Major Sprague said.
Then, Mr. Weldon "raised the shotgun and fired one round at officers."
Twelve officers were there; eight returned fire, "striking and killing Mr. Weldon," Major Sprague said.
He said Mr. Weldon was shot multiple times.
The girlfriend was not injured.
Police released few other details, including where Mr. Weldon was from, but they did say he had been arrested before.
Police will conduct an internal investigation; none of the officers involved in the shooting were put on leave, Major Sprague said, though they may do so on their own.
An autopsy on Mr. Weldon was to be performed Monday.