Schools rally Thursday against Cuomo plan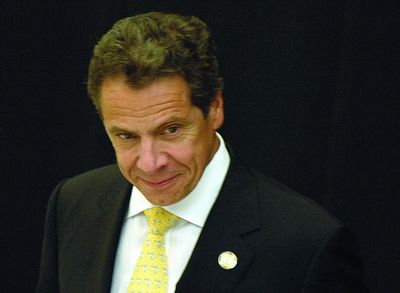 Teachers, administrators, parents and friends will rally against Governor Andrew Cuomo's education policies this Thursday.
Called "Save Our Schools," the rally especially targets the Governor's funding proposals that could hurt rural schools.
The rally is open to the public and starts at 6pm at the Best Western in Cobleskill.
"The funding cuts and mandates have a negative impact on students and their success," Cobleskill-Richmondville Superintendent told the school board Monday night.
"We want the Governor and legislature to change that."
Mr. Mummenthey will be one of the speakers. Also expected to address the rally will be Middleburgh Superintendent Michele Weaver, Schoharie interim Superintendent Kathryn Gerbino, Senator Jim Seward and Assemblyman Pete Lopez.
Others will speak, too, including teachers and parents, according to Dawn Townsend, president of the C-R Teachers' Association, who helped organize the rally.
Chief concerns are longstanding cuts in state aid to schools and the Governor's stance of tying any increase to agreements on tougher evaluations of schools and teachers.
"We're fighting back against the Governor's horrendous proposals," Ms. Townsend said.
The rally is one of many being held statewide, with New York State United Teachers spearheading the effort.

Like other school districts across the state, Cherry Valley-Springfield is also worried about Governor Andrew Cuomo's education proposals.
To answer questions and concerns, CV-S will host a forum at the school on March 26 at 6pm. It is open to the public.
Issues include the current freeze on state aid to schools and the Governor's proposed changes in education policies.
Speakers will include Superintendent Tim Ryan, school board members, students, parents, teachers and retired teachers.