4 charged in armed robbery at SUNY Cobleskill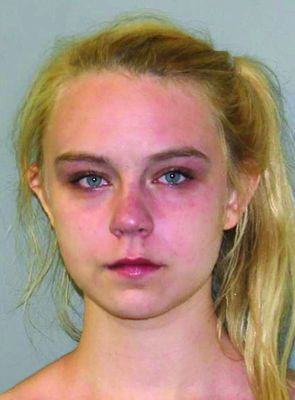 The State Police have arrested four people who allegedly robbed two SUNY Cobleskill freshmen at gunpoint on the night of Saturday, September 3.
The four, two teenagers and two people in their early 20s, allegedly confronted the two freshmen with a rifle at about 9:43pm. The four demanded money, their identification badges and credit cards from the freshmen, according to the Cobleskill State Police. The four also took an undisclosed amount of money.
The two victims noted the license plate from the suspects' vehicle and immediately reported the incident to the SUNY Police Department.
The State Police located the suspects' vehicle a short while later and stopped the vehicle. The State Police and SUNY Police have worked together since then to resolve the case.
The four arrested were: Dylan J. Foote, 22, of Sharon Springs, Tashar G. Thomas, 21, of Richmondville, Lexi T. Bohringer, 16, of Cobleskill, and a 14-year-old juvenile from Preston Hollow.
They were each charged with first-degree robbery, a felony, police said.
Mr. Foote, Mr. Thomas, and Ms. Bohringer were arraigned and then remanded to the custody of the Schoharie County Sheriff's Office, according to police.
The juvenile was also charged as an adult and was detained in a secure youth detention facility, police added.
The investigation is ongoing, police continued.