C-R senior focuses on suicide prevention and awareness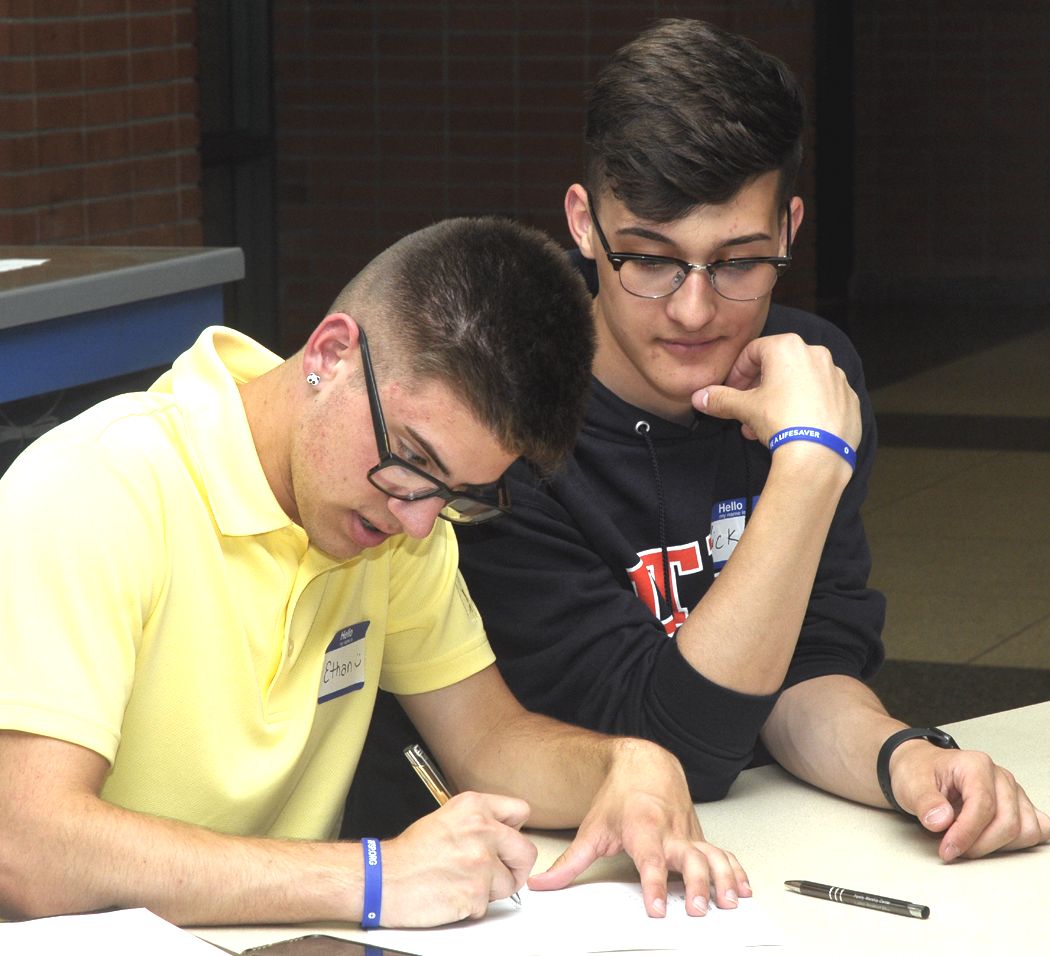 Preventing suicide and making others aware of it are goals of Ethan Chichester's project.
The Cobleskill-Richmondville senior held a paint-and-sip event Thursday afternoon to raise money and also raise interest about potential suicides.
"In recent months, it's been an issue at other schools, and at one, a young kid took his live," said Ethan.
He came up with the idea for the paint-and-sip while in the health career program at New Visions. Mental health is a special interest, and Ethan focused on suicide.
Social media bullying and TV commercials that "show the perfect family" set standards that few can meet, which may be one step towards suicide.
"People can never meet those standards," Ethan said.
His friend Nick Brandolino agreed, adding that it's okay to fall short of perfection.
"We tell people that you don't have to be perfect. You're not alone," Nick said. "And, there's help."
Jerome Turpin and his daughter, Isyss, were among the 16 or so painters. Mr. Turpin said he attended to support his daughter and other young people who are exposed to so much on social media.
"They have access we don't even know about," Mr. Turpin said, referring to parents. "It can be dangerous, and we need to be able to help."
Beverly Sanford and her sister, Barbara Stoesser, of B&B Arts led the painting. With those two leading the way, everyone painted a moonrise over mountains.
Ethan said he hoped the event did more than raise awareness about suicide, though that was important, too.
"I hope it speaks to something like mental health itself," he said. "Mental health is such a stigma.
"I hope people understand how much of a problem it can be and how many people are affected."
The paint-and-sip raised $250, which Ethan will donate to the American Foundation for Suicide Prevention.
Ethan, 17, is the son of Tammy Colvin and Darren Chichester.
He plans to attend Niagara University and major in biology in the school's pre-med sequence.