Congratulations Class of 2019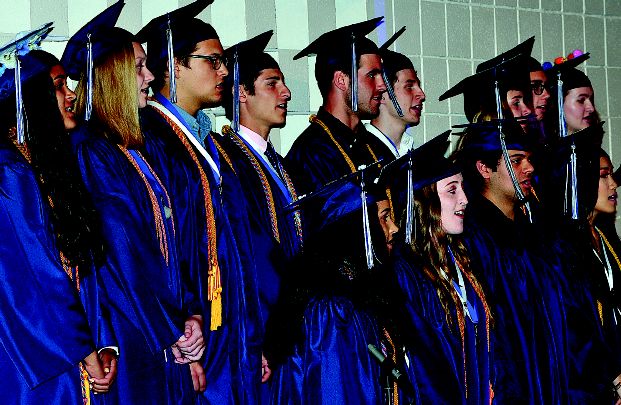 With plenty of Pomp and Circumstance, the class of 2019 went out in style over the weekend, with graduates, family and friends enjoying commencements at local schools.
Look for your favorite grad in our "Congratulations Class of 2019" section in this week's Times-Journal, with photos from graduations at: Cobleskill-Richmondville, Middleburgh, Schoharie, Jefferson, Gilboa-Conesville, Sharon Springs and Worcester.



Above, the Cobleskill-Richmondville Senior Choir performs Saturday afternoon, while at left, Middleburgh valedictorian Sophia Soloveitchik takes a photo with her phone Thursday evening, and below, Gilboa-Conesville grad Elizabeth DeWitt gives a gift to her parents, Stephen and Marta DeWitt during ceremonies Friday night.––Photos by Jim Poole and Patsy Nicosia.