Mormons celebrate local video star, Jackson VanDerwerken
| | |
| --- | --- |
| 9/25/2019 | By Patsy Nicosia |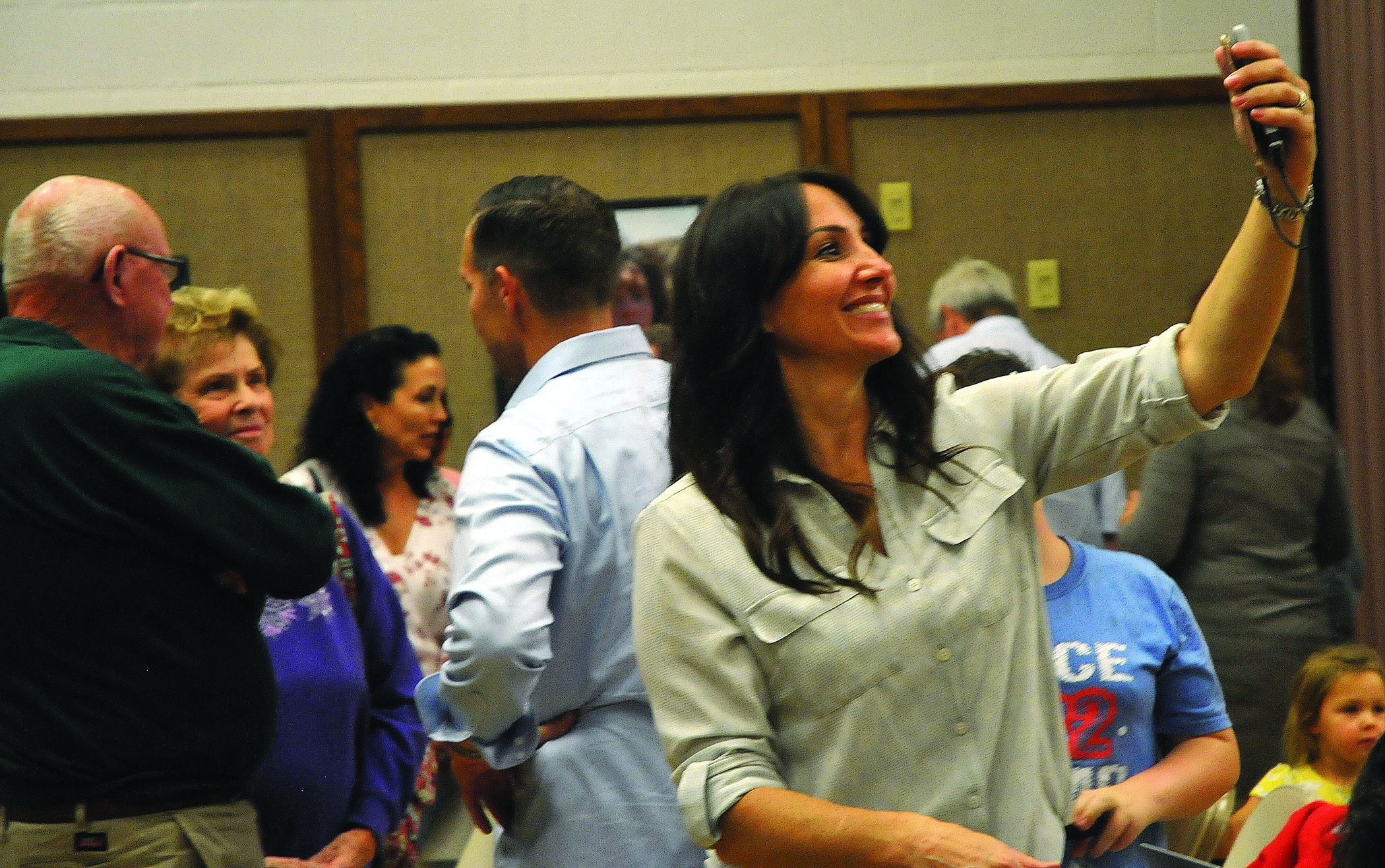 Don't tell his Brazilian mission church, but Jackson VanDerwerken is famous.
Really, really, Book of Mormon famous.
Jackson, a 2018 Schoharie Central School graduate, plays Nephi, one of the male leads, in a video version of the Book of Mormon that kicked off on YouTube Friday.
Videos covering the first 138 pages of the Book of Mormon—the real not, not the Broadway spoof version—will be released every Friday through the end of December with additional videos released in 2020 and 2021.
Friday, more than 100 of Jackson's family and friends gathered at the Church of Jesus Christ of Latter-Day Saints in Central Bridge to learn about how the videos were made and watch trailers and the premier video.
Jackson had planned to Skype in to answer questions, but when that linked failed, his mom, Angela, just held up her phone camera so he could get an idea of the size of the crowd.
Jackson's dad, Jay, talked a little about the history of the Mormon Church and then shared some stories from when he and his wife visited the movie set in the Utah desert.
"Utah looks a lot like the Holy Land," Mr. VanDerwerken said.
"It was amazing to see all of the professionals…some of them worked on the Pirates of the Caribbean movies. It was long days and a lot of work, but an amazing experience."
Especially noteworthy was a storm-at-sea scene shot with a green screen that used water cannons to simulate rain and wind and dumped 200 gallons of water of Jackson—lashed to the mast--twice for every take.
Jackson acted in school and Timothy Murphy Playhouse productions beginning when he was in fourth grade and submitted his audition tape for the film almost on a whim.
Photos of him on display Friday show him in the makeup artist's chair, with long hair and a beard he could never have grown on his own, his dad said, laughing.
In Brazil since last September, Jackson now looks like the typical missionary with short hair and no beard.
That's why he was able to fly under the radar when members of his church in Brazil—all of whom are familiar with the Book of Mormon Video Library series—saw trailers for the first release—and then began critiquing it.
Jackson's fellow missionaries knew it was him on the screen, "but he insisted, "Do not tell them!" Mr. VanDerwerken said. "Though, they've probably figured it out by now."
To see the series on YouTube abnd make sure you get to the right Book of Mormon, search for Book of Mormon videos.
"If you don't see Jackson's face, you're not in the right place," Mr. VanDerwerken said.