Winter arrives with a two-punch blast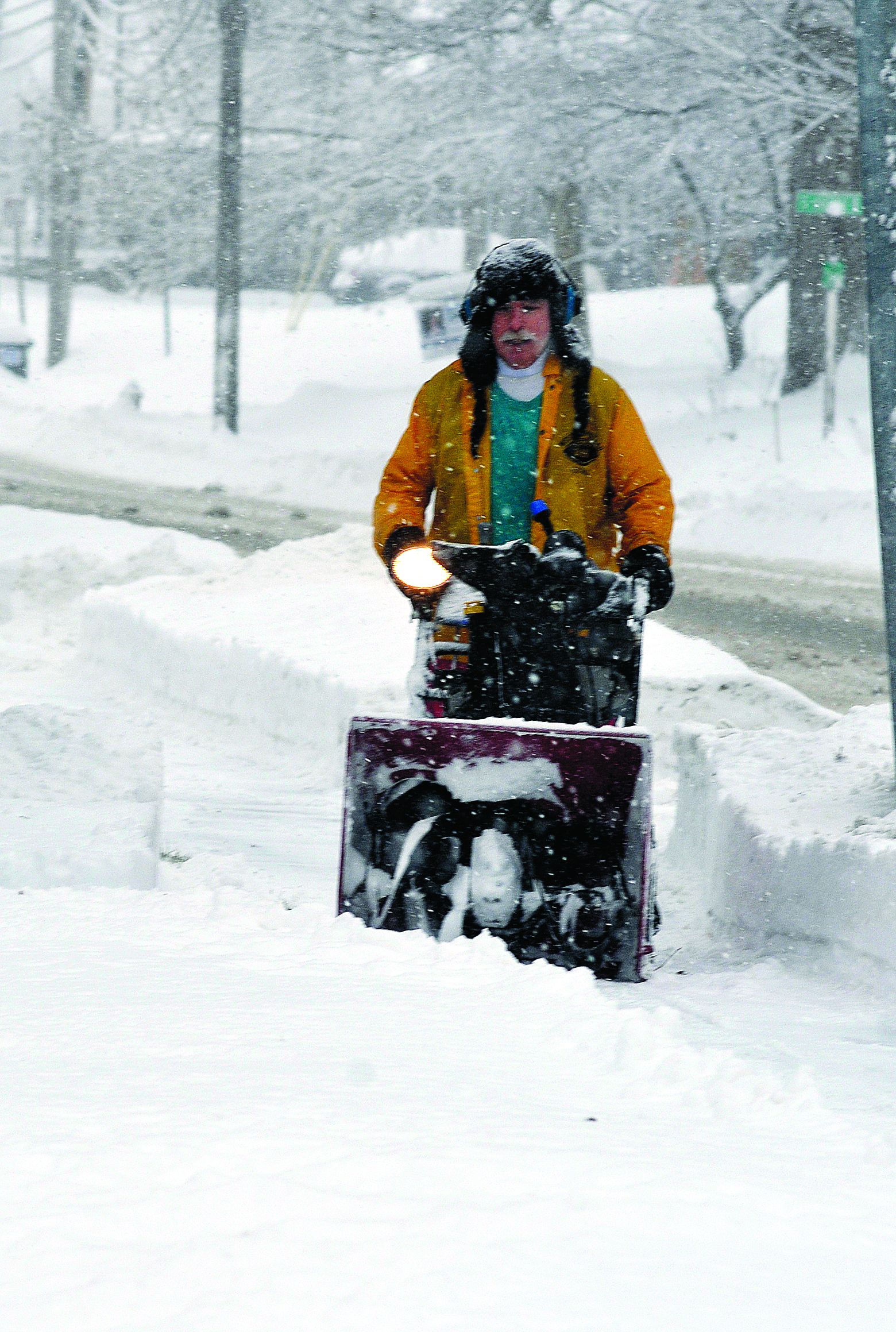 Winter arrived three weeks early for Schoharie County.
Some areas received 20 inches of snow that came in a two-punch delivery on Sunday evening and again Monday afternoon.
SUNY Cobleskill, all public schools and many businesses closed Monday. Middleburgh Central remained closed Tuesday; other schools were delayed.
County Board of Supervisors Chairman Earl Van Wormer declared a state of emergency early Monday afternoon.
"It's because of what we've gotten so far and what we expect to get," Colleen Flynn of the county Emergency Services Office said of the state of emergency, which lasted till 6am Tuesday.
The National Weather Service forecast the storm several days ahead, and the snow almost lived up to expectations.
The forecast had the storm dumping eight to 10 inches Sunday night and Monday morning, then stopping before additional amounts hit Monday night.
Snowfall amounts varied. On Monday morning, Cobleskill had six inches, but nearby Barnerville had 12 inches, as did Middleburgh.
And although snow was supposed to stop mid-day on Monday, then resume later, it didn't pause, which led to higher early totals.
"We probably have 12 to 18 now, if not more, and we're supposed to get eight to 12 on top of that," Ms. Flynn said, referring to the forecast.
But the extra eight-to-12 inches expected Monday night didn't happen. Cobleskill, for instance, received only two or three more inches Monday night.
Travel was still perilous on Monday, however. Route 30A in Sloansville was closed for a time Monday but reopened later in the day.
The state of emergency didn't mean roads were closed, Ms. Flynn said, "but if you don't have to drive, don't."
County Sheriff Ron Stevens said road crews did a good job clearing the primary roads and had plowed secondary roads by Monday afternoon.
He noted, as did county Public Works Commissioner Dan Crandall, that there weren't many accidents because people stayed off the roads.
"People are using good common sense," Mr. Crandall said.
Most of them, at least. Mr. Crandall cited drivers going too fast or too slow, causing difficulties for crews on plow trucks.
The storm directly affected Sheriff Stevens' office. The administrative office was scheduled to move into the new public safety facility Tuesday, but the storm pushed that move back to Thursday, Sheriff Stevens said.
Statewide, Governor Andrew Cuomo issued a state of emergency for seven counties and declared that non-essential state workers could stay home.
The state also reduced speed limits to 45 miles per hour on many highways, including I-88 from Binghamton to Albany.