Pat Costello: 2019 T-J Star; his roots are in recovery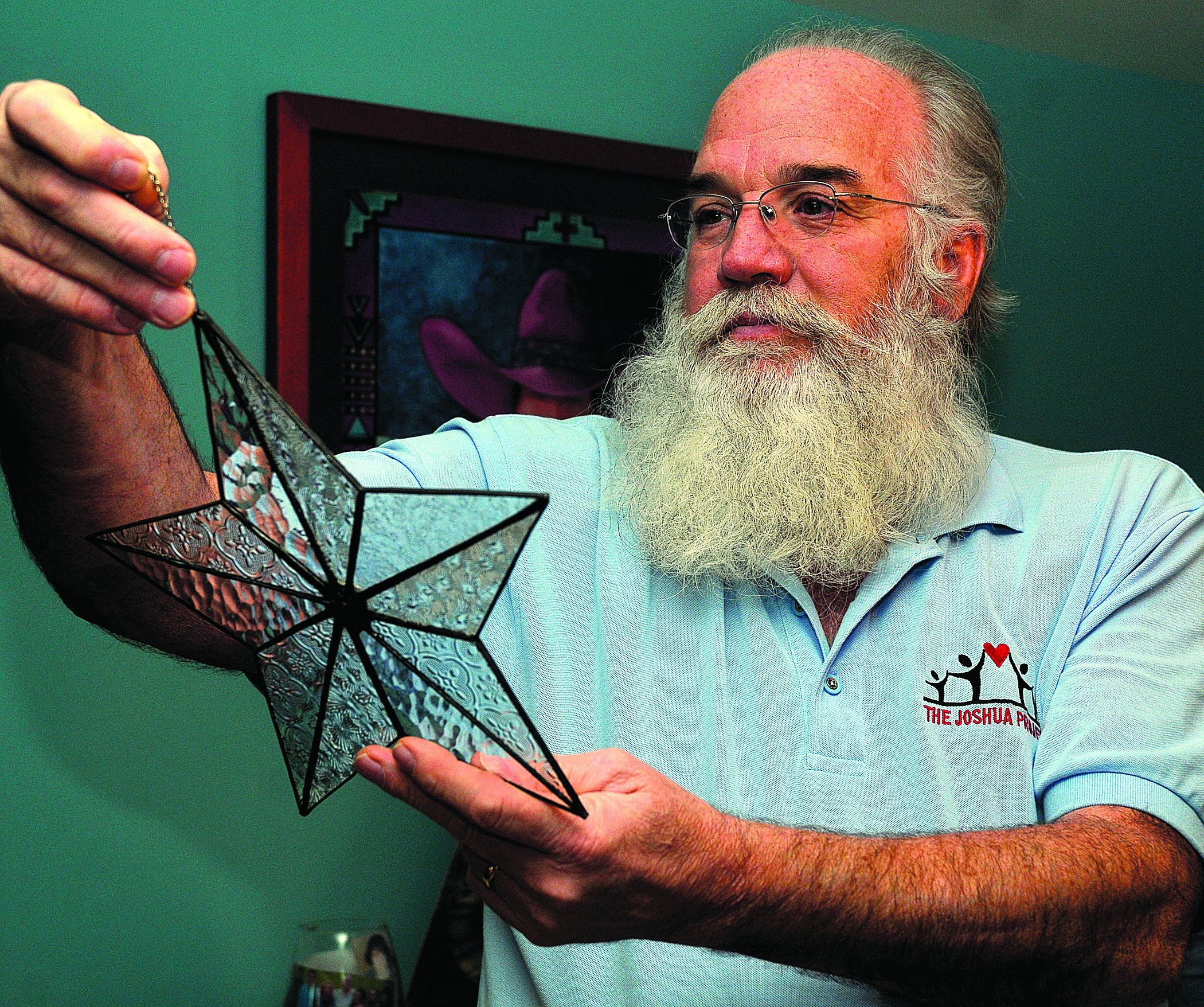 Like many in Schoharie County, Pat Costello's life changed after Hurricane Irene.
But unlike many, his life changed in a good way. And for that––and for all Mr. Costello has built on since Irene––he's the 2019 Times-Journal Star.
Mr. Costello's work with The Joshua Project had its roots in hurricane recovery, just a year after he had retired as a supervisor in the state's Weatherization Assistance Program.
He and his wife Sandy lived near Twin Oaks Campground in Schoharie, high and dry from the flood waters in Middleburgh.
"I was sitting here and wondering what we could do for our friends in Middleburgh," Mr. Costello said.
Active in Our Lady of the Valley Church––surrounded by water but safe itself––Mr. Costello went to the church, and with other members, began making sandwiches.
Within a day or two, people were making nearly 400 sandwiches.
"We had kids walking around with little red wagons, delivering sandwiches to people working on their homes or businesses," Mr. Costello said.
Irene hit on Sunday, and by the following Saturday, church members were putting out 700 sandwiches daily and delivering all over the county. Dinners and lunches followed.
The Middleburgh Booster Club and Middleburgh Magic Basketball Club donated money for the food, "and people would walk in and just give us money," Mr. Costello said.
And the actions of many confirmed what Mr. Costello already knew: People in Schoharie County are incredibly generous.
"We set up a barbecue outside the church, cooking hamburgers," he said. "Guys would pull up, ask for a burger, and give us $20, $50, a hundred. . .just for a burger."
The effort gradually wound down as recovery moved along, but Mr. Costello and friends weren't ready to quit.
"We looked at each other, had a good group of people and enjoyed what we were doing," he said. "We asked, 'What was the next step?' "
In 2013, they learned of a little Middleburgh girl who didn't want to leave school for the summer. She got breakfast and lunch at school, but there was no food at home.
"We knew then we had something to do," Mr. Costello said.
With funding from Gary Riggi, executive director of The Joshua Foundation in Altamont, they funded the first summer lunch program.
About the same time, they formed the faith-based Joshua Project. With Mr. Costello as president, The Joshua Project rolled out other ventures to help the needy:
•Helping families in need was the first after the summer lunch program. Members make minor repairs to homes or pay utility or rent bills.
•The furniture program was next. People donate furniture, and it's free to families who need it. There's a warehouse in Schoharie, and Mr. Costello is looking for another in Cobleskill or Middleburgh. The program helped at least 130 families in 2019.
•The summer backpack program is funded by United Way and managed by The Joshua Project. It provides food for one child for seven days each week in the summer.
•Thanksgiving baskets. Teamed with Catholic Charities, The Joshua Project provided 283 baskets to needy families this past year.
•Schoharie County Christmas for Kids. With Catholic Charities and Head Start, The Joshua Project gets toys and clothing to needy children at Christmas.
•The home visitation program has trained Joshua Project members who visit the elderly "to just become friends one day a week, maybe every other week," Mr. Costello said.
Although The Joshua Project was formed in Middleburgh, it's a county-wide outfit.
"Some people think we're just Middleburgh," Mr. Costello said. "We're not. Some people think we're Catholic. We're not; we're ecumenical. Over 30 churches work with us all over Schoharie County."
He and the many volunteers keep at it because "there's definitely a need," but also because it's rewarding.
"The volunteers who work with us enjoy themselves and get a lot of satisfaction helping others," Mr. Costello said.
Many of those they help are what Mr. Costello describes as the working poor: Not quite making ends meet but earning to much to qualify for government programs.
Although agencies like Social Services often can't help those folks, the agencies refer the families to The Joshua Project.
"We work together," Mr. Costello said, "and we fill a gap."
But he admits the work is exhausting. From now to mid-April is a slow time, "and I get a chance to re-charge my batteries," Mr. Costello said.
"But from the summer lunch program till the end of the year, it's every day. I'm tired now, but by March, I'll be chomping at the bit."

--FOR MORE ON PAT COSTELLO, WHAT HIS FRIENDS SAY, AND A LOOK AT THE OTHER 2019 T-J STAR NOMINEES, SEE THIS WEEK'S TIMES-JOURNAL.