100 ignore storm for 4th Women's March
| | |
| --- | --- |
| 1/22/2020 | By Patsy Nicosia |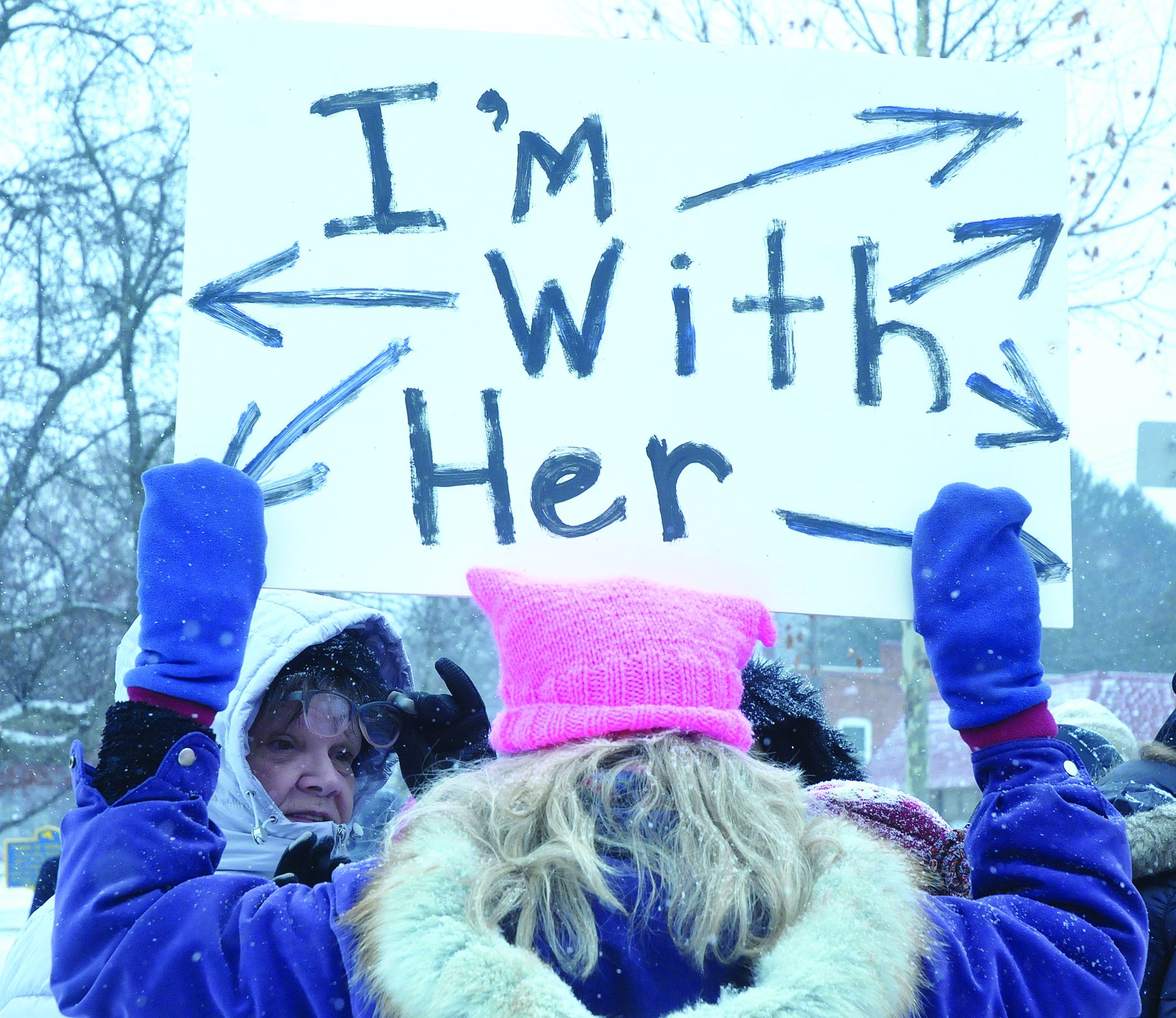 Ignoring single-digit temperatures and a snowstorm that arrived at the same time they did, 100 protestors stood together in Cobleskill Saturday in a sister event to Women's Marches held across the country.
Nationwide, the crowds were smaller—if more passionate--than in past years.
In Cobleskill, attendance was up over 2019 and the passion too.
"Nothing's really changed, has it?" asked Michele Finin of Cobleskill, there with her husband, Chuck. Again.
"If anything, it's only gotten worse. That's why we're here."
Rose Surman, also of Cobleskill shared the same thought; she's taken her sign, calling out freedom, science, education, and kindness to each of the four marches since 2017—including the first in Washington, DC.
"I wouldn't not come," Ms. Surman said. "These things are too important. I'm glad to see the crowd. Especially with the weather."
All issues are women's issues, said college freshman Emma Trahan of Canajoharie, who organized Saturday's rally, and the signs protestors carried proved her point, arguing Climate Change is a Health Crisis, Black Lives Matter, All the Way With ERA, and Voting Matters.