Run 4 the Hills thanks Patty Johnstone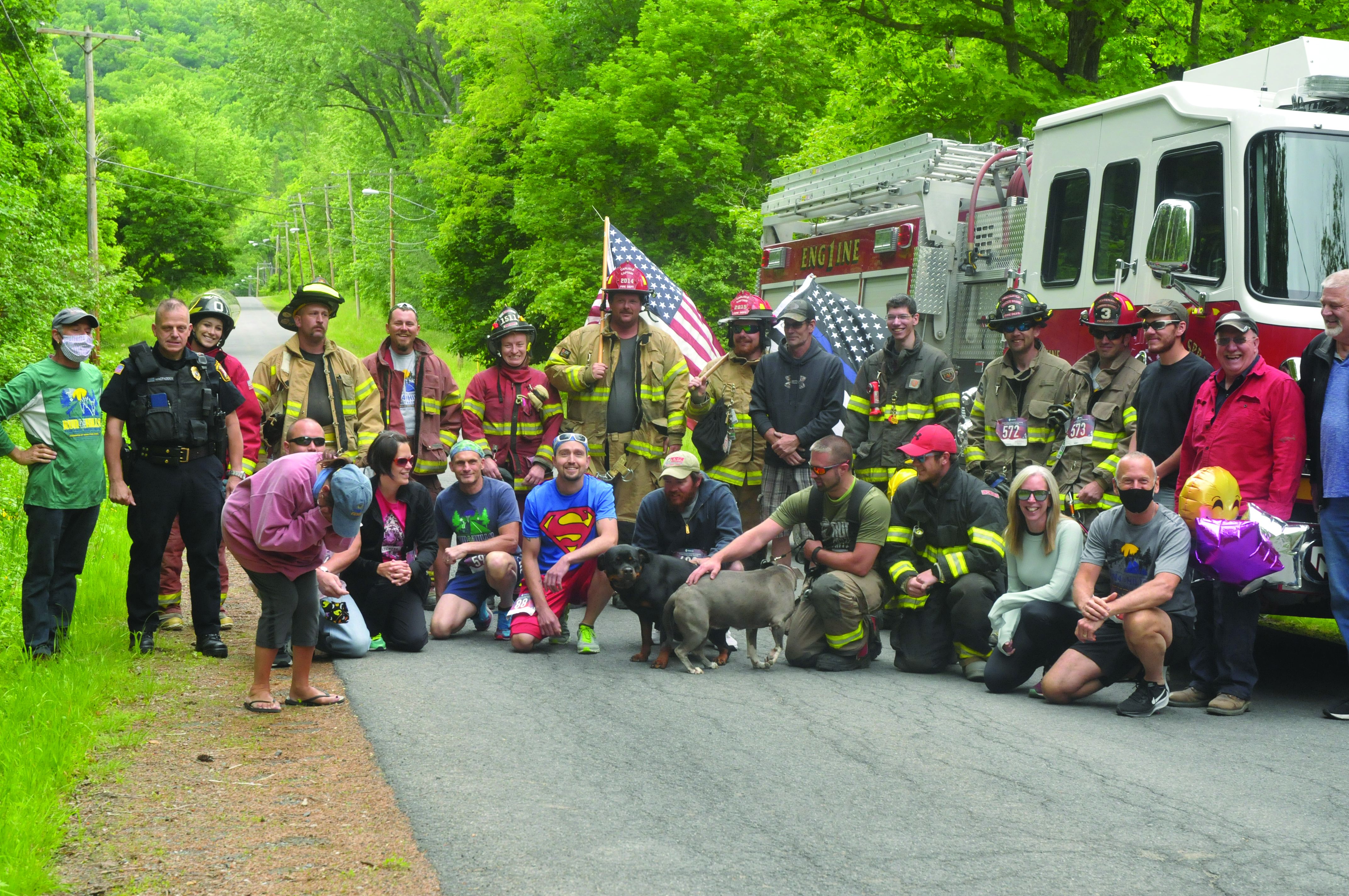 Like most things in 2020, it wasn't the same.
But maybe it was better.
Sharon Springs Hero Fund America's Run 4 the Hills & Duty Gear Challenge, the beloved kick-off to spring, was one of the first events cancelled because of COVID-19, in what was expected to be a banner year for attendance and fundraising.
Saturday, friends and supporters of the event gathered to surprise Vice President Patty Johnstone, who spends most of each year pulling together the walk-run, with a mini-Run 4 the Hills in honor of her birthday—and then stayed for an impromptu, socially-distanced celebration in front of next-door neighbor Mayor Doug Plummer's house because, hey, this is Sharon Springs.

A FULL PAGE OF PHOTOS IN THIS WEEK'S T-J.