3 months in, need for food still increasing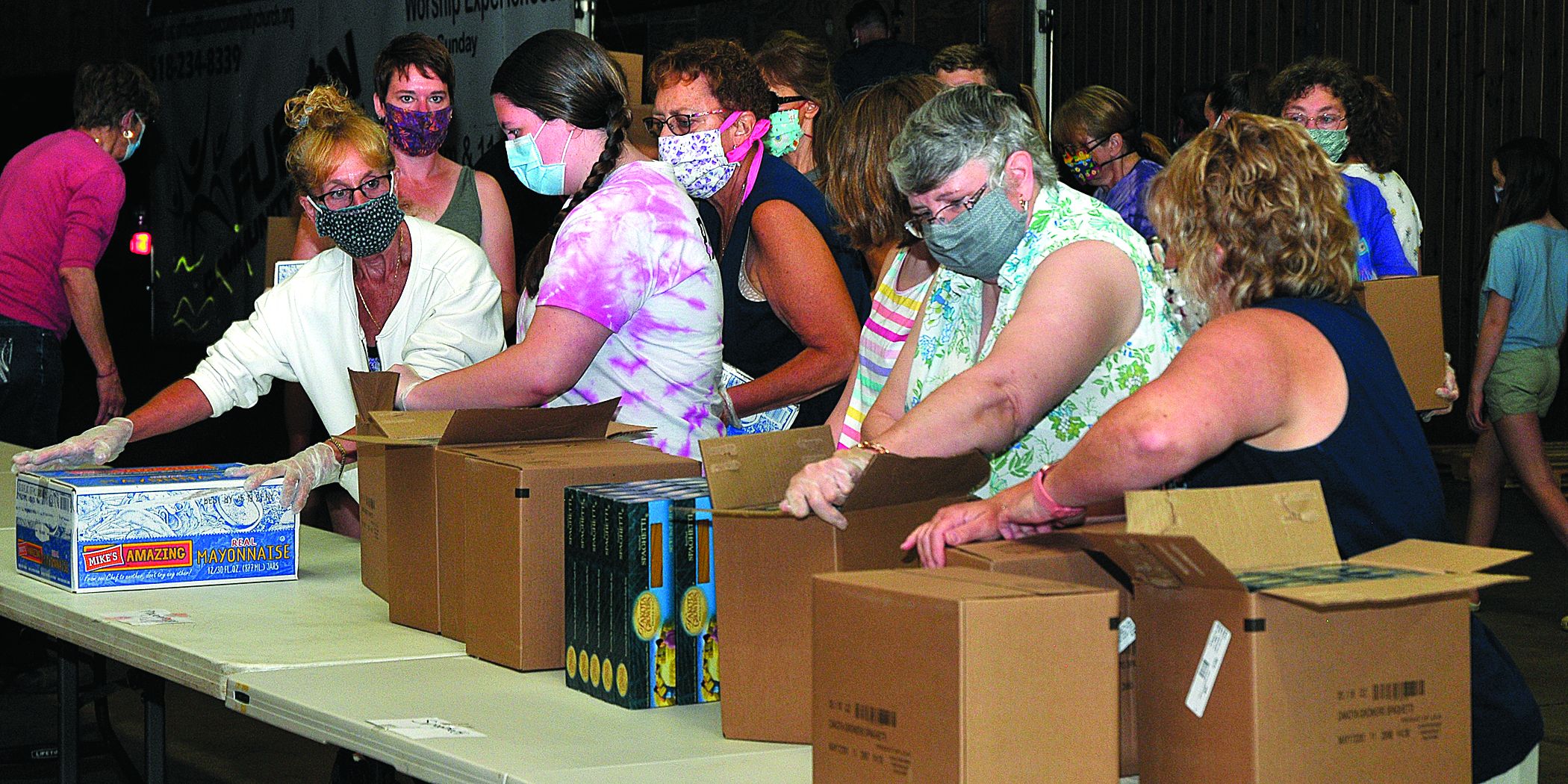 Three months into the coronavirus pandemic, the Regional Food Bank of Northeastern New York is still going strong––despite the increasing demand for food.
And that demand is likely to continue well into the summer, according to Executive Director Mark Quandt.
Based in Latham, the Regional Food Bank aids more than 1,000 food pantries from the Canadian border to the New York-New Jersey line, including nearly 20 pantries in Schoharie County.
With many people out of work, more and more families depend on pantries and efforts like The Joshua Project to put food on the table. (See story on front page.)
"We haven't turned down any requests," said Mr. Quandt, who lives in Schoharie. "But orders are up 50 percent in some cases."
He traces part of the demand to the early days of the pandemic, when some shoppers emptied supermarket shelves and left little for other customers.
"The whole food industry was challenged when people felt they had to stock up for a year," Mr. Quandt said.
Three months later, the food industry is still trying to catch up, he added, though the situation is gradually improving.
The Regional Food Bank buys some food, gets donations from supermarket chains and has support from the federal government.
In particular, Nourish New York, in which the state buys food from farmers and provides it to food banks, has given the Regional Food Bank a lift. Help has also come from the federal Coronavirus Food Assistance Program, or CFAP.
Both programs started in response to the pandemic's impact on families.
"We've had a lot of help with Nourish New York," Mr. Quandt said. "CFAP has a lot of weaknesses, but it's still another source of food.
"We're getting a good mix of quality, nutritious food distributed."
Even so, the strong demand has a ripple effect on the Regional Food Bank. One delivery of 40,000 pounds required three trucks, which meant the Food Bank couldn't pick up food during that time.
"We turn one corner, and then there's another challenge," Mr. Quandt said.
Like many, he's concerned about the length of the pandemic and the long-term effect on family economics. Creditors in some cases have waived bills for families, but some day those bills will come due.
"People will say, 'I have bills today and then there are these that I haven't paid yet,' " Mr. Quandt said. "It's going to take a while for people to see a revenue flow."
He hopes to see improvements in August but believes the pandemic and demand for food will last through the summer.
"We always try to be prepared and get the food we need," Mr. Quandt said.
The Regional Food Bank gets funds from several sources, but about 60 percent comes from community donations.
To help by donating money, send a check to the Regional Food Bank, 965 Albany-Shaker Road, Latham, NY, 12110.
Or visit regionalfoodbank.net and hit the donate button.