Awarding-winning distiller moves to Charlotteville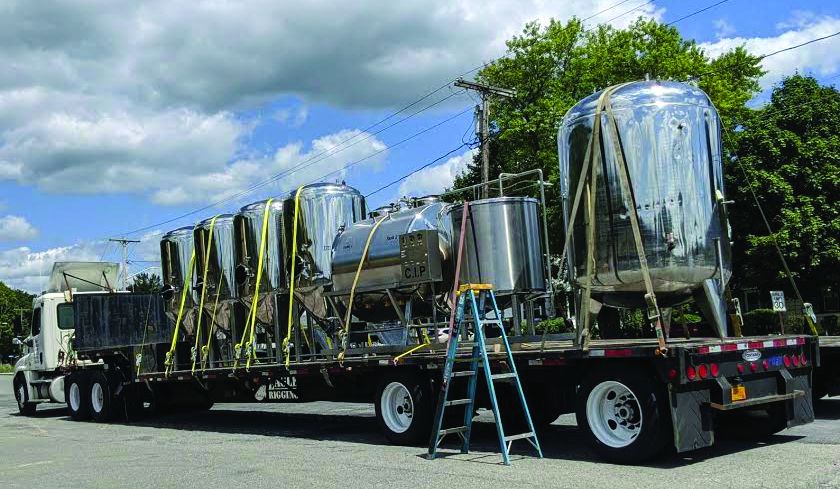 The award-winning Sauvage Beverages has relocated to Schoharie County, bringing four jobs and new distilling equipment to the former Kymar Farm Distillery in Charlotteville along with it.
Sauvage started in a 4,000 square-foot facility in Oneonta, and has acquired the 2,000 square-foot Kymar Farms distillery—along with 20 acres of farmland—as part of its plans for expansion.
The Town of Summit and SEEC worked together to support that move by partnering to secure and administer a $100,000 New York State CDBG Economic Development Small Business grant for the operation that was awarded in September.
The grant will go toward new jobs and for new equipment that will significantly increase production, an investment that totals more than $255,000.
"We're pleased the building will continue producing quality spirits and create new jobs for area residents," said Summit Supervisor Harold Vroman.
"Sauvage has planned significant investment in our community."
One such investment happened in April when Sauvage collaborated with Kymar to produce hand sanitizer, supplying it at no cost to local communities and organizations.
Named the Kosher Distillery of the Year by the NY Spirit Competition in 2020, Sauvage is a winery and farm distillery specializing in handcrafted, fruit-based kosher wines and spirits.
As part of the move, Sauvage relocated its existing fermenting tanks, stills, automated bottling production line, packaging inventory and employees to Charlotteville after outgrowing its manufacturing space in Otsego County.
"Our specialty at Sauvage is to bring innovative, quality, and unique alcoholic beverages to the market," said head distiller Ken Wortz, "and we'll soon be installing one of the largest stills available in the state so we can process more of our award-winning products."
Sauvage has earned several national spirit competitions.
In August, it earned a Gold Medal in the San Francisco Spirit Competition, one of the largest in the country.
It also earned three of the highest awards at the Spirit International Prestige competition in the vodka category and won a Platinum Medal at the SIP Awards, where it also earned the Consumer Choice award.
For more information about Sauvage, visit DrinkSauvage.com or follow it on Twitter and Instagram @drinksauvage.
For more information about how your project may be eligible for grant funding, contact SEEC at Grants@SEECNY.org.