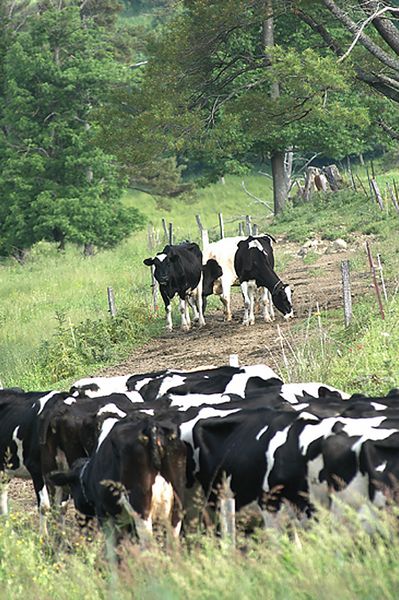 On Wednesday, January 9, from 10am-3pm, the 2008 Schoharie County Agriculture Expo will be held at Bouck Hall at SUNY Cobleskill, showcasing local agriculture businesses and practical information for producers to build into existing and expanding agriculture operations.
This free, day-long event is intended for every level of agricultural producer.
Producers will have the opportunity to hear about livestock processing regulations straight from the inspector himself, John J. Arnold, supervising food inspector with the NYS Department of Agriculture and Markets.
Among many things, Mr. Arnold's talk will focus on when USDA inspection is required and when an Article 20 exemption is enough.
Kathleen Harris, with the Northeast Livestock Processing Service Co., LLC will also discuss its services for farmers.
The business is farmer-owned and operated. Its mission is to match processors with farmers and provide processing mediation. They are available to assist producers with marketing and market development.
Another highlight of the program is a session on determining if a value-added agricultural enterprise is right for you.
Steve Richards with Farm Credit of Western New York has many years of experience in business planning, analysis, and farm transfer.
He has had many articles published on numerous farm management topics in many well regarded trade magazines and has consulted on many successful agriculture ventures.