Cops: "Escort" bills lead to assault
| | |
| --- | --- |
| 1/30/2008 | By David Avitabile |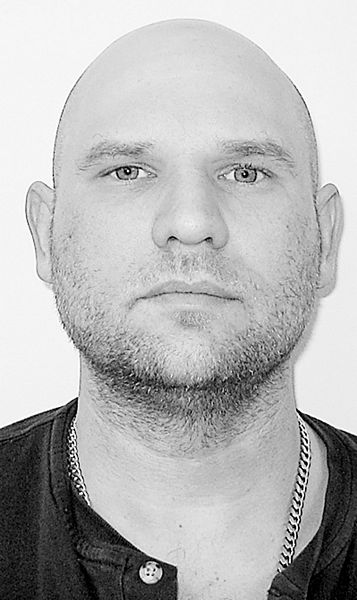 Cobleskill Village Police arrested a Glenville man Thursday, charging him with breaking into a village apartment, restraining a man with duct tape and beating him.
Cobleskill Police Sergeant Rich Bialkowski said Vincent L. McGrath Jr., 37, was one of two men who broke into a North Grand Street apartment at about 10pm on January 18 by forcing open the front door.
Besides taping and striking the 29-year-old man, the two intruders threatened him with an electronic stun gun and took some of his personal property before leaving the apartment, police said.
The men also cut the victim's phone line to prevent him from calling for help, police said. The victim was able to free himself and contact police.
The man, police said, said he believed the incident occurred because he owed the subjects money for services he received from an escort service. The man may have owed the service $2,000.
The man was treated for minor injuries at Cobleskill Regional Hospital and released, police said.
Cobleskill Police responded to the scene and conducted follow-up interviews in Troy, Watervliet, and Glenville. They were able to identity the escort service as Aphrodite Escorts and identify one of the men involved in the home invasion, police said.
Officers obtained arrest warrants for Mr. McGrath and were served without incident with the assistance of members of the Schenectady and Glenville police departments.
Glenville police also conducted a search of the suspect's vehicle and residence and evidence pertinent to the incident was recovered.
Sergeant Bialkowski said that during the break-in, the men removed medication and identification out of the victim's wallet.
The arrest was made by Cobleskill Police at about 4:15pm Thursday at 885 Strong Street in Schenectady.
Police charged Mr. McGrath with second-degree robbery, second-degree burglary, second-degree unlawful imprisonment, fourth-degree criminal possession of a weapon and petty larceny, police said.
He was arraigned in Village Court at about 6:45pm Thursday and sent to county jail in lieu of $25,000 cash bail or $50,000 bond and was to return to court on January 29.
The investigation is ongoing and additional arrests are expected, police said.
Sergeant Bialkowski said police are following up on leads and hope to determine the identity of the other man involved in the home invasion.
"We hope that with the information we can identify the other suspect," he said Monday.
Though this type of incident is unusual in Cobleskill, Sergeant Bialkowski said that after speaking with other police, it is not an uncommon occurrence in the Capital District and more urban areas.