Little League remembers Pacatte, Brooker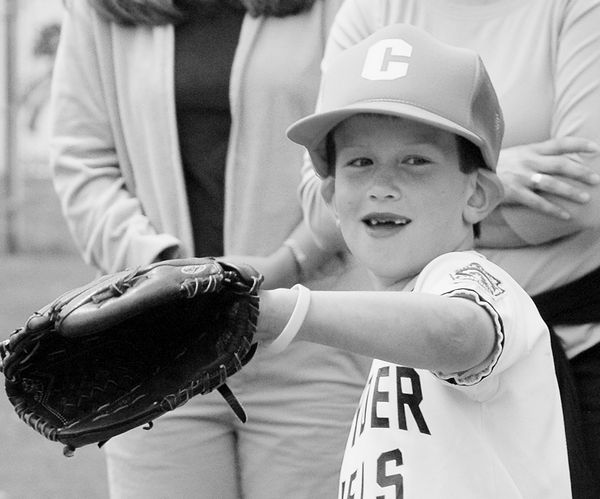 With the excitement of the new season ahead, Cobleskill Little League took time to look to the past during opening ceremonies on Saturday.
Players, coaches, friends and families honored longtime coaches Skip Pacatte and Clyde Brooker by unveiling a new scoreboard at the South Grand Street field.
Mr. Pacatte, who died earlier this year, and Mr. Brooker coached together for a dozen years, helping scores of youngsters learn baseball fundamentals––and have fun doing it.
The Pacatte family took part in the ceremony, too, with sons Ryan and Rusty recalling their dad's dedication, and Pat, Skip's wife, remembering the enjoyable hard work of her husband and Mr. Brooker.
Family friend Brian Garreau also spoke of the coaches' long devotion to Little League and young players.
The youngest Pacattes also participated. Granddaughter Allie sang the National Anthem, grandson Donovan threw out the first ball for Little League, and granddaughter Gabi threw the first pitch for girls' softball.
Little League President Ed Pietrowski directed the unveiling of the new scoreboard, which stands beyond the fence in left field.
Mr. Pietrowski also thanked Dan Bates, Ray Gaff and Bill Makarowski for helping organize Little League, girls' softball, the minor leagues and tee ball for this season.
The Cobleskill Exchange Club sponsors the baseball and softball programs, and Club President Tony Hall urged all to exercise good sportsmanship, play hard and most of all, have fun.