Sex charges for SCS maintenance worker
| | |
| --- | --- |
| 5/14/2008 | By David Avitabile |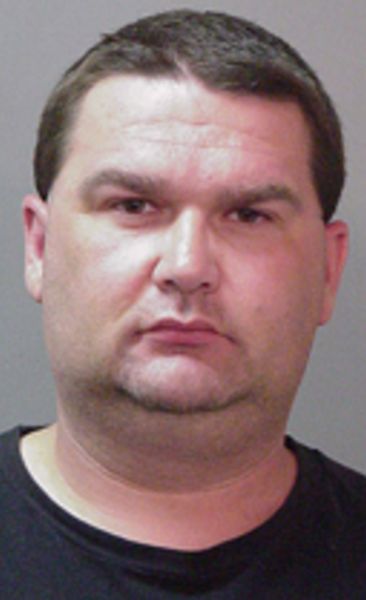 A 33-year-old man who has worked as a maintenance worker at Schoharie Central School since last July was arrested Wednesday on sexual charges involving an 11-year-old boy.
SCS Superintendent Brian Sherman said that the child is not a Schoharie student and that based on police information, officials "have no reason to believe that there has been any inappropriate contact with any students in our district."
James D. Bouck Jr., 33, of Bull Hill Road in Conesville was arrested by the Cobleskill State Police Wednesday night on charges of first-degree course of sexual conduct against a child, a Class B felony, and predatory sexual assault against a child, a Class A-II felony, police said. A child is defined as someone less than 11 years old.
There appear to be no other victims at this time, police said.
"It was nothing work related at all," said Schoharie County District Attorney James Sacket.
Mr. Bouck is alleged to have had contact with the boy approximately once a month from May 2007 to May 2008 in the Town of Conesville, Mr. Sacket said.
The arrest came after a disclosure after an interview, he added.
Mr. Bouck is an elementary school maintenance worker-custodian, Mr. Sherman said.
A letter from Mr. Sherman was mailed home to parents shortly after the arrest.
"These are disturbing allegations that, I am sure, shock all of us in this community," Mr. Sherman wrote in the letter.
"I know that you share our concern for the safety of our students, and I encourage you to remind your children about how important it is to tell someone when they feel uncomfortable about an adult's behavior."
Before he was hired, Mr. Bouck was fingerprinted and cleared for employment as part of the district's standard hiring procedures and according to state law, Mr. Sherman said.
Mr. Bouck's job status is expected to be discussed at the school board meeting tonight, Wednesday, Mr. Sherman said.
"The Board of Education is expected to take action on this matter at its meeting on Wednesday evening," Mr. Sherman said.
Officials will consider all legal options as well as accept his resignation if it is tendered before the meeting, Mr. Sherman said.
After his arrest, Mr. Bouck was arraigned in the Town of Cobleskill court, police said, and he was sent to jail without bail to return to court last Thursday. He is scheduled to return to court again on June 12.
Mr. Sherman was notified of the arrest, and Mr. Sacket discussed the investigation with school officials.
Mr. Sherman said the matter is serious.
"The safety of our students and staff is our highest priority," he said, "and we continue to take all steps available to the district to protect our students."
Officials have communicated with all staff members about the situation and also notified parents and community members through the district's School News Notifier e-mail alert system.
The letter was mailed to all parents.
"We chose this route since we didn't want to have our elementary children upset or fearful if they were to read the note to the parents," Mr. Sherman said.
Anyone with information should contact the State Police in Princetown at 630-1700.
The arrest was made after a joint investigation by the Cobleskill State Police and the Schoharie County Child Protective Services unit.