Farming photos a winner with Chamber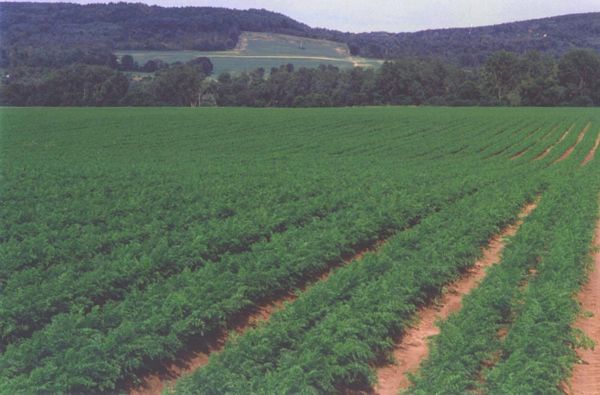 Schoharie County has plenty of farms––and plenty of farm photographers.
The County Chamber of Commerce's first-ever farm-photo contest drew 93 entries from youngsters through professionals.
"We were overwhelmed," said Debbie Stanton, chair of the Chamber's Ag Committee, which served as the judging panel.
"To have that many people submit pictures, it was just a great response."
The contest was called the Picture Perfect Schoharie County Agriculture Photo Contest, and Ms. Stanton is planning to have it again next spring.
Businesses donated prizes for the winners in professional, amateur adult and amateur child classes. The winners and prizes:
Professional
* Best overall, Paul Westheimer of Howes Cave, ingredients for dinner for two from The Carrot Barn.
* First place, John Leverett of Cobleskill, dinner for two at the Best Western.
* Second place, Joseph Heyman of Williamsburg, Virginia, $25 gift certificate from the Apple Barrel.
Amateur adult
* Best overall, Karen Tissiere of Cobleskill, dinner for two at The Tory Tavern.
* First place, Melvin Marsh II of Howes Cave, $50 savings bond from NBT Bank.
* Second place, Sara Masterson of Schoharie, driving range coupons at Gobbler's Knob.
Amateur child
* Best overall, Kaitlyn Bradt of Howes Cave, miniature golf coupons from Gobbler's Knob.
* First place, Abigail DeSormeau of Cobleskill, gift certificate for bowling at the Best Western.
* Second place, Corinne Marshall of Sharon Springs, coupons for miniature golf at Gobbler's Knob from Indy Jaycox.
The Chamber's contest served to not only highlight agriculture but also to gather photos that can be used for promoting the county, Ms. Stanton said.
"And we wanted to heighten people's awareness of what we have in the county," she said.
Photos had to be original work and had to be of ag-related scenes in Schoharie County.
The winning photos will be on display at the Schoharie County Sunshine Fair in August and also at other events this summer.
In addition to the winners, other entrants were:
Peter Napolitano of Cobleskill, Sandra Kolner of Middleburgh, Karalee Butler of Cobleskill, John Whalen of Warnerville, Tracy Attanasio of Middleburgh and June Furstman of Howes Cave.
Also, Stephen Prezorski of East Islip, Rhonda Wescott of Middleburgh, Amanda Burt of Cobleskill, Kathy Brooks of Scotia, Suzann Kipp of Sloansville and Susan Tillapaugh of Carlisle.
Also, Michael Tillapaugh of Carlisle, Joanne Macklin of Voorheesville, Betsy Jensen of Penn Yan, Hope Coons of Cobleskill and Eileen Jensen of Canandaigua.
Also, Marlene Toglia of Richmondville, Gilbert Toglia of Richmondville, Kathy Venette of Sharon Springs, Arlton Lamont of Central Bridge, Ilse Tessarzik of Schoharie, Heather Prokop of Middleburgh and Nicholas Moore of Cobleskill.