October storm surprises us all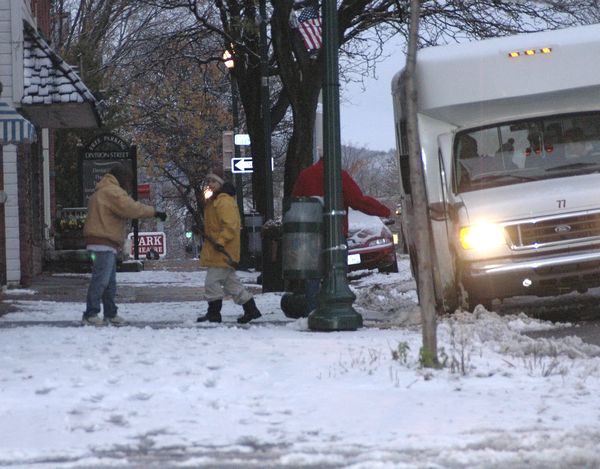 Just like something out a nightmare, more than a foot of snow fell across parts of the region in a rare October Nor'easter Tuesday into Wednesday, closing roads, bringing down lines and leaving an estimated 15,000 people with power.
Throughout Tuesday, DOT and DPW crews struggled with slushy and snow-covered roads at the higher elevation; starting at about 1pm, Route 10/Summit Hill was closed down after it became impassable.
High wind and heavy, wet snow contributed to the mess and the few local schools that had opened quickly closed in anticipation of worse weather to come.
National Grid reported 1,000 customers without power in Schoharie and Otsego Counties at one point; NYSEG, which covers a seven-county region around Oneonta, reported 14,000 customers in the dark.
Snowfalls ranged from a few inches in Worcester to nine of Cobleskill to a high of more than 14 inches in Summit and points south.
I-88 was reported to be a mess as rain mixed with snow and back again.
Besides that weather, the storm brought winds of 20-30mpn with gusts in the 45-55mph range.
The last significant October snowstorm happened October 4-5, 1987.