She'll see history up close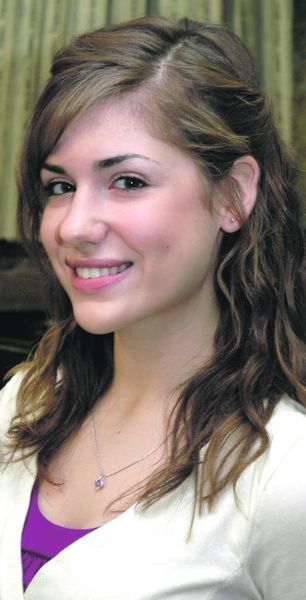 Michelle Polizzi will see history as it happens next week.
The Cobleskill-Richmondville junior will be among the spectators when Barack Obama is sworn in as the new President in Washington.
Michelle, 16, is the daughter of Rita and Ken Polizzi of Warnerville. She's also a Girl Scout, and that's why she's heading to DC.
Michelle won a Scout-sponsored essay contest and will join the winners from 15 other northeastern New York counties for the trip.
"I like Obama and have faith that he'll do a lot of good things," Michelle said. "He's a new face in Washington with new ideas."
The contest asked why entrants should be picked and what issues they're passionate about.
Michelle responded that she should go because of the "opportunity to do something I'll remember the rest of my life."
For her, the passionate issue is the economy.
"It's not just Wall Street," she said. "We see how it affects people here. It's hard for people to find jobs, and there are things the school can't afford."
The Scouts will leave Sunday and will stay in a Girl Scout lodge in Maryland. They'll visit Washington sights on Monday before Tuesday's inauguration.
After watching the event, they'll seek prime viewing spots for the inaugural parade.
"To actually see him in the flesh will be so cool," Michelle said.
Interested in photo-journalism, Michelle received a new camera for Christmas and will be using it on the trip.
She also plans to put together a power-point to show her AP US History class when she returns.