Sheriff's Office looking into reports cats back in Wright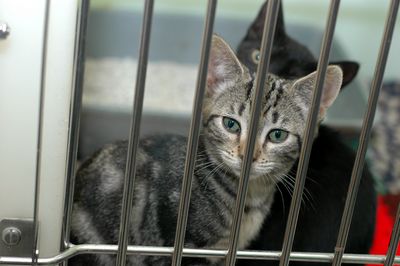 Schoharie County Sheriff's Office deputies are investigating complaints by neighbors and the Animal Shelter of Schoharie Valley that as many as a dozen cats are back at the Town of Wright home of Irene VanDyke, arrested in January on abuse charges.
Sheriff Tony Desmond said deputies are interviewing neighbors and others over complaints that the Route 146 home is flea-infested and that at least five cats and nine kittens are living there.
The cats may be feral, Sheriff Desmond said, though there have also been reports that they were left at the house.
Ms. Van Dyke was arrested in January for hoarding 99 cats and kittens; 67 dead cats and kittens were also found in a freezer at the home.
The home was reportedly condemned at the time, but is still standing.
Sheriff Desmond said he believes no one is living at the home.