21-year-old arrested on heroin, child welfare charges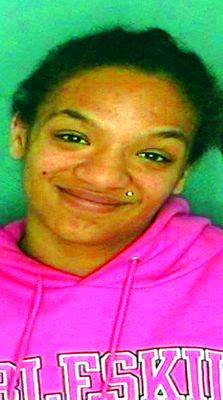 A Cobleskill woman was arrested Friday on charges after she allegedly sold heroin to another person.
Amber R. Sager, 21, was arrested Friday afternoon on charges of third-degree criminal sale of a controlled substance, a Class B felony, and endangering the welfare of a child, a Class A misdemeanor, announced the Cobleskill Village Police.
During an ongoing investigation into the sale of controlled substances in the Cobleskill area, information was developed that Ms. Sager was allegedly involved in the sales and distribution of heroin, according to police. The arrest was made after a joint investigation with the State Police CNET.
A further investigation action led to her being charged after she sold a quantity of heroin to another person, police said. At the time of the sale, Ms. Sager allegedly had her two-year-old daughter present.
Additional charges are expected, police added. The investigation is ongoing.
Ms. Sager was arraigned in the Town of Cobleskill court and sent to jail in lieu of $5,000 cash bail or $10,000 bond to return to court on October 29, according to police.
Anyone with further information regarding this incident, or with any information on drug activity in the Cobleskill community, is urged to contact Sergeant Rich Bialkowski at 234-2923. Any information provided will be kept confidential.