Employee arrested for Everything Shoppe thefts
| | |
| --- | --- |
| 3/4/2014 | By David Avitabile |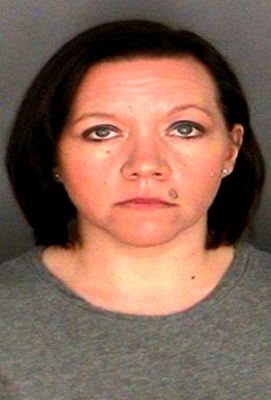 A Cobleskill woman was arrested Monday after allegedly stealing over $4,000 from the Everything Shoppe last year.
After a two-month investigation, Misty M. Wayman, 38, was arrested on warrants on charges of third-degree grand larceny, a Class C felony, and first-degree falsifying business records, a Class E felony, according to the Cobleskill Village Police Department.
Police received a complaint from Ms. Wayman's employer, the Schoharie County Council of Senior Citizens on December 31, 2013, alleging that she was believed to have been involved in an on-going theft of money from the business during her employment, police said.
Business and financial records were subpoenaed and reviewed during the investigation, according to police. Subsequent information discovered during the investigation revealed that Ms. Wayman is believed to have stolen a minimum of $4,055.87 between January 15 and November 28, 2013.
She is alleged to have used a business credit card for unauthorized personal purchases as well as taking cash deposits for her own use from The Everything Shoppe, a business owned by the Council of Senior Citizens.
Ms. Wayman was arraigned in the Town of Cobleskill Court in front of Justice Gary Bywater and was released on her own recognizance to return to court on April 14, police said.