Guilford makes SUNY's START-UP New York cut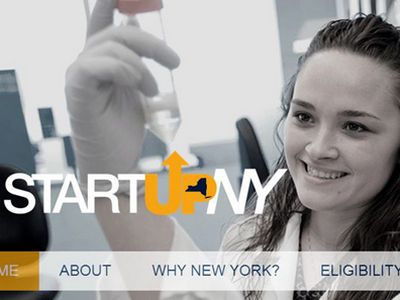 The sale of the Schoharie County-owned Guilford Mills plant moved closer to reality last week.
Empire State Development approved SUNY Cobleskill's START-UP New York plan, clearing the way for Guilford's tax-free status that's been essential in marketing the vacant factory.
ESD approved two other properties in the college's plan but did not approve a third. (See related story.)
START-UP New York grants tax-free status for 10 years to companies that locate on SUNY campuses or nearby properties. Participating businesses are also to provide opportunities for SUNY students.
Each SUNY campus is allotted 200,000 square feet under START-UP New York. SUNY Cobleskill's START-UP plan includes 125,000 square feet of the 460,000 square feet of Guilford Mills.
New Jersey-based GRSI and its parent financial wing, RRML, have been looking at the Guilford plant for months. The potential is for hundreds of jobs to move into Guilford if the sale goes through.
But RRML and GRSI wouldn't buy the factory unless it received the tax-free designation, according to county Treasurer Bill Cherry, who's handling the negotiations for the county.
Mr. Cherry said he's been in contact with RRML "almost daily," and now with the tax-free status in place, the two sides "will begin forging a purchase agreement."
"Things are moving amazingly quickly," Mr. Cherry said. "They're just not tied up in a neat package."
RRML estimated that it will cost $2.5 million to renovate Guilford, including updating plumbing, electric and heat and repairing the roof.
One of the challenges, Mr. Cherry said, is negotiating a fair purchase price while realizing that RRML will still have to pay $2.5 million in renovations.
Still, Mr. Cherry was optimistic.
"It sounds like everything is coming together. Again, though, that's only verbal," he said.
It's possible the deal will fall through, but the tax-free status will remain with Guilford even if negotiations with RRML and GRSI fail.
The tax-free status, therefore, remains a strong selling point if this sale doesn't happen
"Having START-UP New York approved is really an extraordinary benefit to Schoharie County and the college," Mr. Cherry said.
"That designation remains if negotiations break down. START-UP stays with Guilford no matter what."
Schoharie County took possession of Guilford several years ago when its owner failed to pay taxes. Since then, potential sales of the plant to a fish farm and a brewery did not materialize.