Cops arrest Cobleskill man with knife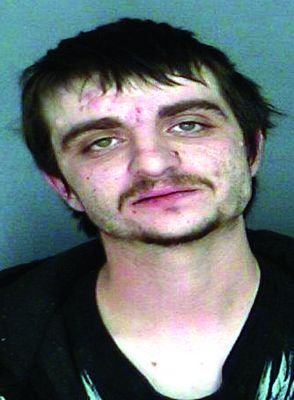 On Thursday, at about 5:48pm, the Cobleskill Police Department received a report of two males fighting on the porch of a residence located on Union Street in the Village of Cobleskill. Upon arrival, patrol officers were advised by a witness that an altercation had occurred between two males and that one of them may have been stabbed. A suspect identified at the scene was observed throwing a knife to the ground as officers arrived. He was quickly placed into custody without incident, according to police.
Upon further investigation it was determined that the suspect, Patrick C. Emery, 26, of Cobleskill, had responded to the victim's residence to engage him in a confrontation over a female known to the both of them. Mr. Emery is reported to have illegally forced his way into the victim's residence, and a physical confrontation between the two occurred.
The victim was able to remove the suspect from inside of his residence, at which time the suspect reportedly displayed a knife and told the victim that he was going to "kill him". A physical confrontation between the victim and suspect then continued outside of the victim's residence until the victim was able to re-enter his residence and secure the door. Witnesses called the police and the victim was able to remain in his residence until patrol officers arrived on scene, police said.
The victim sustained minor contusions and abrasions as a result of the altercation, but was not injured by the knife, police added.
After reviewing the incident with the Schoharie County District Attorney's Office, police charged Mr. Emery with menacing in the second-degree and criminal trespass in the second-degree, both class A misdemeanors, and harassment in the second-degree, a violation. Mr. Emery was arraigned in the Town of Cobleskill Court and was remanded to the Schoharie County Correctional Facility on $1,000 bail or $2,000 bond. He is to return to Town of Cobleskill Court on December 16 at 5pm for further action, according to police.