Clapper sentenced for FEMA thefts
| | |
| --- | --- |
| 7/19/2016 | By Patsy Nicosia |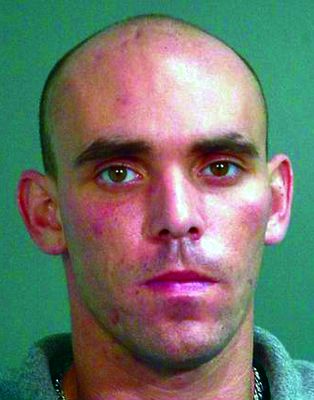 Scott Clapper Jr., the Schoharie man who in January pleaded guilty to defrauding FEMA of $16,426 in the aftermath of Hurricane Irene, was sentenced Thursday to 18 months in prison.
Clapper will serve his sentence concurrently with state prison time he's already serving for his unrelated burglary convictions.
Senior United States District Judge Thomas McAvoy also ordered Mr. Clapper to pay $16,426 in restitution to FEMA, as well as court fees, and ordered him to serve three years of supervised release.
He becomes eligible for state parole in March 2019.
Clapper, 31, pleaded guilty to 13 felony counts of making false statements and submitting false documents in connection with government benefits he received after Irene.
According to the United States Attorney's Office, Clapper told FEMA that his monthly rent on his new home in Westerlo was $1,200, when it fact it was just $500.
In an effort to document the alleged rent, Clapper submitted fake lease agreements and rent receipts containing the forged signature of his landlord.
Clapper received $16,426 from FEMA as a result.
He was indicted on the federal charges in May 2015 and pleaded guilty in January 2016.
Clapper could have received as much as a maximum prison sentence of 30 years, a maximum fine of $250,000, and a maximum supervised release of five years.
Clapper is already in the Bare Hill Correctional facility in Malone after being convicted of second- and third-degree burglaries in Schoharie and Schenectady Counties in early 2014 and has two years to go on those sentences.
The case was investigated by the Detroit Field Office of the Department of Homeland Security's Office of Inspector General and was prosecuted by Assistant United States District Attorney Michael Barnett.